HOME DESIGNS FOR EVERY HOMEBUYER
No matter where you are in life, you'll find a new home ideally suited to your needs and wants. The picturesque streets of Twin Lakes are lined with beautiful homes by some of the nation's premiere homebuilders.

Cresswind Georgia at Twin Lakes by KOLTERHOMES puts the plus in 55+ living, featuring an amenity-rich environment and ranch-style homes designed specifically for today's active-adult homebuyer. We support happy, healthy, lifestyles with a focus on fitness, nutrition and relationships. At Cresswind, it's our goal to help our residents live better, longer.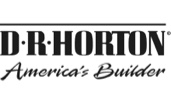 It's one of the greatest opportunities we have as Americans. It's that special place where our memories are made – that place we call home. Since 1978, we've been delivering the American dream. We believe in a vision of homeownership for everyone, a home for every stage in life.

We build homes of outstanding craftsmanship while delivering unparalleled customer service. Our mission is to ensure our customers, employees, and trade partners will recommend us with confidence, inspiring every homeowner to say that their home was "Built With Care."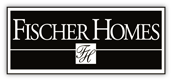 Fischer Homes has been building quality homes for over 40 years and is the nation's 30th largest new home builder. With customer service ratings among the highest in the industry, many of their sales come from customers who refer their friends and family. Fischer Homes works with nationally known architects to improve and update their plans to offer the best in today's design and livability – inside and outside your home. An experienced team of design coordinators will assist you in creating a home that will suit you and your family.